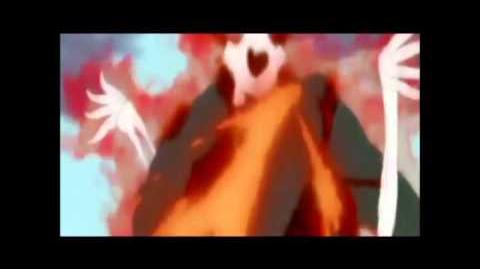 UNDER CONSTRUCTION NFC VERSION 2...... COMING SOON
About Us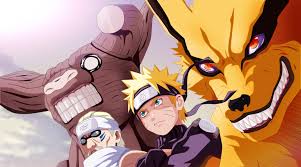 Naruto-Fanon Central was founded back in 2013 by User:TrueShinobi who now goes by the name of SageOfDespair with the help of User:Kaitan and User:OmegaDragonite, better known as Zeref as an alternative place to role play to the popular Naruto Fanon wiki. For quite a while, the wiki was run like a monarchy with TrueShinobi being that monarch with absolute power with the admins called Kage serving as specialists in specific areas of administration until the arrival of User:Boredfan1 who was recruited by OmegaDragonite who convinced the founder that this system doesn't work and was within a few days promoted to admin. Many policies were changed in a short period of time because of his ability to pursued TrueShinobi but the founder maintained near absolute power for a while longer until Boredfan1 was promoted to bureaucrat on top of his admin powers and became the equal of the founder and started making decisions about the wiki and it's policies as a team. During this time, the users User:Na'Jorne, User:ISavage were also promoted to adminship and had a large influence over the policies and administration system as Boredfan and TrueShinobi would ask what they think or when they voiced something, they would be listened to. The wiki has changed a great deal since it's founding, evolving into a place for only the most dedicated to role playing here and dedicated to continuously improving their skill and with these changes, this wiki has gone through many periods of being dead but time has proven that that even if we are dead when you arrive here, it won't be long before someone is ready to role play with you. Naruto-Fanon Central is the phoenix of wikis and from it's users to you, we welcome you to our home on Wikia.
What's Coming Up
Coming soon!
Featured Article
Coming soon!
About
Naruto is one of the most popular anime/manga series in the world, having sold more than 72 million copies in Japan alone.
There have been numerous popularity polls conducted, namely Naruto Character Popularity Polls, and these polls have produced remarkably high ratings, indicating high popularity among both Japanese and American readers.
Naruto received the Quill Award in 2006.
Naruto was created by Masashi Kishimoto in August 1997 after the first Naruto one shot was released; it was later serialized in the year 1999 in weekly Shonen Jump.
Links
Poll
What Do You Think Will Make The Wiki Better?
Community content is available under
CC-BY-SA
unless otherwise noted.